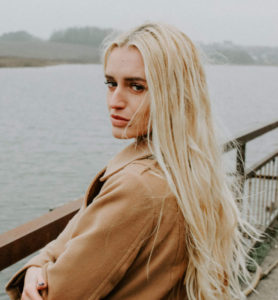 If you have recently discovered you're unexpectedly pregnant, it's time to look at your options. You have three: abortion, making an adoption plan, or parenthood.
What to do about your unexpected pregnancy is a serious and life-changing decision. If you're considering abortion, you need more information.
A Home Pregnancy Test Isn't Enough
You may think a positive result from an at-home pregnancy test is all you need. But before you schedule your abortion, confirm your pregnancy with a free and confidential pregnancy test at A Choice For Women. 
The Mayo Clinic points out that some home pregnancy tests are more sensitive than others and can detect pregnancy earlier. If you've taken an at-home test, get a second opinion to be confident in your results. At A Choice for Women, we provide free, medically-accurate testing.
What is the Importance of an Ultrasound?
A positive pregnancy test means you're ready for an ultrasound. Ultrasound gives you the details you need. 
For instance, an ultrasound reveals if your pregnancy is viable (growing) or you've had a miscarriage. Experts say up to 20% of known pregnancies end in a miscarriage. The percentage could be higher because many women miscarry before realizing they are pregnant.
Ultrasound also closely predicts the date your pregnancy began (the gestational age). The abortion method used is determined by the number of days you've been pregnant. Do you know how many days you've been pregnant? 
Before Scheduling Your Abortion
Texas recently passed Senate Bill 8 (SB8), making abortions illegal after detecting a fetal heartbeat. It's possible to hear a fetal heartbeat with a vaginal ultrasound at 5½ to 6 weeks, but you can confidently listen to it with an abdominal ultrasound at 6½  to 7 weeks. 
In fall 2021, many local abortion clinics cut back their hours to avoid lawsuits from private citizens under Texas' new abortion law. Obtaining one may be more difficult, so we can help you now more than ever.