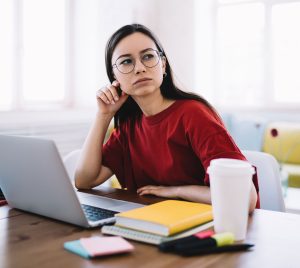 Did you just find out you're unexpectedly pregnant and think the abortion pill is the most convenient option for you? You may want to know the facts to safeguard your health and consider the risks.
Is the Abortion Pill A One-Step Process?
The short answer is: no. The abortion pill, also called medical abortion, is a two-step process consisting of two different drugs: mifepristone and misoprostol. 
First, mifepristone blocks progesterone, a hormone the body needs to support a pregnancy. This drug ends the pregnancy. 
Within 48 hours of taking the first drug, a woman takes misoprostol. Misoprostol works by causing the uterus to contract (squeeze). This squeezing forces the pregnancy out of the woman's body.
The Risks of the Abortion Pill (Medical Abortion)
Potential risks of medical abortion include:
Incomplete abortion, which may need to be followed by surgical abortion

An ongoing pregnancy if the procedure doesn't work

Heavy and prolonged bleeding

Infection

Fever

Digestive system discomfort
It's vital to know the risks before an abortion since you will be in charge of monitoring your own body after taking the abortion pill. Seek immediate medical attention if you have any of the following:
Heavy bleeding — soaking two or more pads an hour for two hours

Severe abdominal or back pain

Fever lasting more than 24 hours

Foul-smelling vaginal discharge
Safeguard Your Health
Before choosing abortion, verify your pregnancy with a free pregnancy test at A Choice for Women. We may also offer you a referral for a free limited ultrasound. 
Become fully informed about the various abortion procedures. Schedule an appointment with us today to receive pregnancy verification and options education at no cost to you. 
In the event of a positive test, we can provide financial assistance to help you. But to qualify for financial assistance, you must talk to one of our counselors.