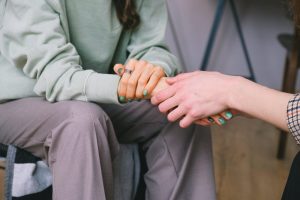 Having an abortion is a private topic many women do not want to discuss. There is a stigma, and often women go to great lengths to keep their secrets, making it difficult to study the psychological effects. What are the mental health effects of abortion?
Despite the secrecy, studies show some women suffer from anxiety, depression, and guilt because of their abortions. If you're considering an abortion, make sure you know all the physical and psychological consequences. 
What The Studies Say
Studying the mental health of a woman after abortion is complicated. A researcher needs to consider a woman's age, marital status, income, previous mental health concerns, other abortions, the length of time since the abortion, etc.
Researchers conclude women who had previous experiences with depression, anxiety, or trauma, are at the greatest risk of mental health problems after an abortion. 
Many women report feeling immediate relief following their abortions. Only after months or even years is depression and guilt triggered. 
According to the National Library of Medicine study for women after a miscarriage or abortion, "A significant number of those experiencing a reproductive loss exhibit signs of anxiety, depression, or post-traumatic stress disorder."
The Potential Emotional Effects of Abortion
For some women, abortion is a stressful event. They can experience negative feelings such as:
Guilt

Anger

Shame

Remorse or regret

Loss of self-esteem or self-confidence

Feelings of isolation or loneliness

Relationship problems
Are You Or Someone You Know Considering Abortion?
Before scheduling an appointment for an abortion, receive a free and confidential pregnancy test at A Choice for Women. If your pregnancy test is positive, we can schedule you for a free and confidential ultrasound to confirm your pregnancy, depending on your situation.
Since some women struggle post-abortion, it's crucial to talk through your decision first. We're here for that very reason. We want to be the listening ear you can trust, no matter what you decide. Schedule a free appointment for a pregnancy test and consultation.