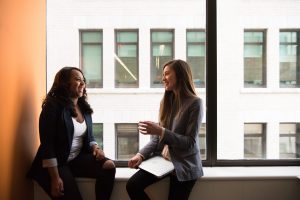 Do you think you're unexpectedly pregnant after unprotected sex? Did you recently miss a period? We know how nerve-racking it may feel right now. You are not alone. 
Be sure you're pregnant with our free and confidential pregnancy services and support. Once you've confirmed your pregnancy, we can discuss the options available.
Common Symptoms of Pregnancy
You may only experience one or multiple symptoms at a time. Some of the most common early pregnancy symptoms are: 
A missed period

Increased urination

Fatigue

Moodiness

Food aversions

Tender, swollen breasts

Nausea with or without vomiting
Timing is critical when confirming your potential unexpected pregnancy. Your body needs time to increase the levels of the pregnancy hormone hCG. According to the American Pregnancy Association, you should wait until the first day of your missed period at the earliest. 
Even after receiving a positive pregnancy test, confirming these results with a trusted health professional is best. You may have received a false positive.
Free Pregnancy Services
A pregnancy test does not offer all the clarity required to proceed with a pregnancy decision. We are a safe place to talk about your pregnancy and unique situation. At our center, you will only receive truthful, fact-based information.
Our pregnancy services and support include the following:
Free pregnancy tests

Free limited ultrasounds

Physical, emotional, and spiritual support

Free limited financial support (case-by-case)*

Referrals for medical care, housing, social services, and legal aid
*NOTE: In the event of a positive test, we can provide financial assistance to help you. But to qualify for financial assistance, you have to talk to one of our counselors. 
Contact us to schedule an appointment for a free pregnancy test and the opportunity to talk with someone about your situation. 
Confidence comes when you get more clarity about your pregnancy. We can help!