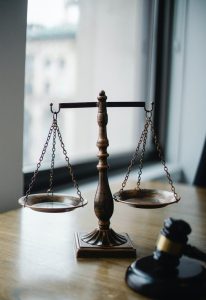 What does the overturning of Roe v. Wade mean for you and the state of our nation? The Supreme Court decision of June 2022 determined that the U.S. Constitution no longer confers a right to abortion and reversed the original Roe v. Wade decision that legalized abortion nationwide.
Now abortion laws are up to the states to decide. If you are considering abortion and are unsure of abortion laws in your state, keep reading…
Abortion Restrictions In Texas
There are around 13 states where abortions are banned following the Supreme Court's decision to overturn Roe v. Wade. 
Texas has outlawed abortion with no exceptions for rape or incest. The only exceptions to this abortion ban are if the health or life of the woman is at risk.
Ectopic Pregnancy Treatment vs. Abortion
There has been much confusion about whether there is still access to care for ectopic pregnancy. It's important to understand that treatment for this non-viable pregnancy is still completely legal and accessible today.
Ectopic pregnancy treatment is not the same as an abortion procedure. Ectopic pregnancy should be addressed immediately, as it can lead to serious health effects. 
An abortion procedure is a choice made by a woman who wants to terminate an existing, viable pregnancy without a health-endangering diagnosis behind her decision.
What's My Next Step?
Be sure of your pregnancy details before traveling for an abortion. It's important to confirm how far along you are and whether you are facing any possible complications like ectopic pregnancy by getting an ultrasound.  
We offer both pregnancy testing and ultrasound referrals (if you qualify) to determine what options are available to you. 
In the event of a positive test, we can provide financial assistance that can help you. To qualify for financial assistance, schedule a time to come in and talk to one of our counselors.