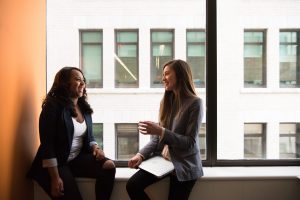 No matter the changes in our nation's abortion laws, there will always be several options available for your unplanned pregnancy. You're not in this alone.
Get clarity about your pregnancy and your options today by visiting us at A Choice for Women. We offer the free and confidential pregnancy services you need to move forward with a confident pregnancy decision.
Confirm Your Eligibility
To determine your abortion options, you will need to confirm your pregnancy with a pregnancy test and an ultrasound.
After receiving a positive pregnancy test, an ultrasound goes a step further to confirm three vital details of pregnancy, including:
If you have a viable pregnancy (healthy & growing)
The location of your pregnancy (confirming it's within your uterus)
How far along you are (the gestational age)
An ultrasound can alert you to any pregnancy complications such as ectopic pregnancy or miscarriage. These complications require other medical attention and treatments.
We offer free pregnancy testing and limited ultrasounds so you can take your next step with clarity. 
Financial Assistance
Finances can be a major hurdle for an unplanned pregnancy, but should never get in the way of your decision. Luckily, we can help. 
We have many financial assistance options to help you. To determine if you qualify, come in and talk with our team about your pregnancy and what choices you would like to know more about.
In the event of a positive test, we can provide financial assistance. To qualify for financial assistance, you will need to come in and talk to one of our counselors for guidance. 
Schedule a pregnancy confirmation appointment today with our compassionate team. We are here to talk through your options.