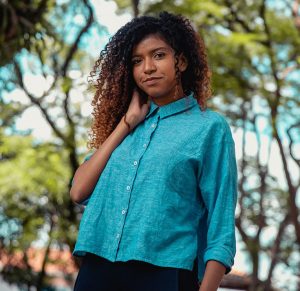 With Roe v. Wade overturned, it may be difficult to understand abortion laws and what's next when considering the option of abortion. Since abortion is not available in Texas, you may be considering traveling for an abortion. But it's essential to receive pregnancy confirmation first.
Confirm Your Pregnancy
Confirming your pregnancy is vital for your health. It helps pinpoint any possible pregnancy complications and determines what your abortion options are.
Verify your pregnancy with a free pregnancy test and limited ultrasound at A Choice for Women to receive the clarity you need. Then we can better inform you about the various abortion procedures and the risks so you know what to expect. 
Why You Need An Ultrasound
An ultrasound tells you how far along the pregnancy is, the location of the pregnancy, and if it's viable and progressing. It reveals which abortion procedures you're eligible for and if you need any additional medical attention.
Ectopic Pregnancy
Ectopic pregnancy is a pregnancy complication only confirmed through an ultrasound. An ectopic pregnancy is where the egg grows outside the uterus and attaches itself within the fallopian tube. 
Ectopic pregnancies are very serious and can lead to significant health complications if not addressed. An ectopic pregnancy in any location can even be life-threatening. 
Confirming Your Gestational Age
Before traveling for an abortion, you must confirm the gestational age of your pregnancy to know your options. According to the FDA, women over 70 days or 10 weeks of pregnancy are not eligible for the abortion pill. After this period, a surgical abortion may be an option.
Financial Support
In the event of a positive pregnancy test, we can provide financial assistance that can help you. But to qualify for financial assistance, you will need to come in and talk to one of our counselors. We are here to help you make the best, most informed decision for your future.
Schedule an appointment today to confirm your pregnancy with our free and confidential pregnancy testing and limited ultrasound.