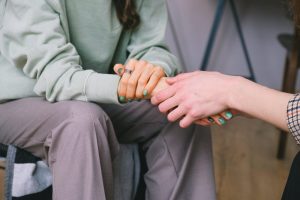 The overturning of Roe v. Wade in June 2022 had many people in awe, as the Court revoked the original 1973 decision and stated it would be up to the people of each state to determine their abortion laws.
Since this decision, you may be wondering what's available. Here are the facts regarding how the overturning of Roe v. Wade affected the state of Texas.
Texas Abortion Laws
There are around 13 states with abortion bans, including Texas. Texas previously had a 6-week abortion ban, and since Roe was overturned, all abortions are banned in the state, with no exceptions. 
Miscarriage and ectopic pregnancies are still legally treatable, as this is a matter of great concern since these complications can cause ill health effects to women.
Before Traveling for an Abortion
If you are considering traveling for an abortion due to abortion limitations in Texas, be sure to confirm your pregnancy first, as it's important to protect your health and wellness.
Schedule a free and confidential appointment with us to receive free pregnancy testing and, if warranted, an ultrasound referral. In the event of a positive test, we can provide financial assistance that can help you too. Please make an appointment to speak with one of our qualified counselors to qualify for financial aid.
You are not alone as you navigate an unplanned pregnancy; we are here to help you find the clarity you need.
Our pregnancy services can help determine if you are experiencing pregnancy complications and help you understand what options are available. We look forward to serving you!