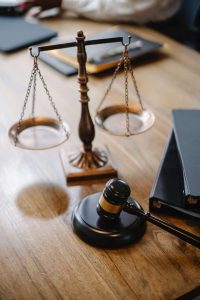 With the overruling of Roe v. Wade in June 2022, there are headlines across the country about new laws and restrictions, which may make you wonder what abortion access looks like for us locally here in Texas. 
Abortions are banned in Texas except for when the mother's life is in danger.
How is the Overruling of Roe v. Wade Affecting Abortion Access Across the US?
In 1973, the historic ruling of Roe v. Wade established abortion as a federally-protected right. 
When this was overturned in June 2022 by the current Supreme Court in Dobbs vs. Jackson Women's Health Organization, the federal protection was removed, returning the power to legislate abortion back to the states. 
What Does This Mean for Texas?
Texas already had rigid abortion laws prior to the overturning of Roe. In September 2021, abortions were prohibited after a fetal heartbeat could be detected, which is typically around 6 weeks gestation. 
Post-Roe, the only exception for abortion is if a physician determines that the woman's life is in danger and abortion is necessary to save her life.
Will Women be Able to Receive the Medical Care They Need? 
Yes, this new law does not prevent women from receiving medical care. The Texas laws only address elective abortions. 
The Supreme Court ruling addressed only abortion procedures, which differs from treatment for conditions such as stillbirths, miscarriages, or ectopic pregnancies.
There is currently no law or hint that such a law would ever be enacted to prevent women from receiving medical treatment for pregnancy-related conditions. 
Next Steps
If you are considering an abortion and are worried you may have to travel out of state due to Texas' abortion access restrictions, it is worthwhile to schedule an ultrasound or pregnancy test at our clinic to gather more information. We can offer no-cost ultrasounds depending on your circumstances. 
In the event of a positive test, we can provide financial assistance that can help you. But to qualify for financial assistance, you have to come in and talk to one of our counselors. 
In many instances, an ultrasound can uncover a miscarriage or ectopic pregnancy which would require treatment other than abortion. We are here to support you and help you find answers to your questions as you navigate this process. Contact us today to make an appointment!